Registration
Just takes a few minutes!
Become a member and enjoy.
Pilot Registration!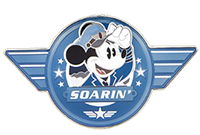 Welcome to the registration form for Disney Air. After you register, you will be notified by a staff member about your membership. Check your SPAM folder for email.
Please Read!
Some quick facts
You must be at least 16 years old to join Disney Air.
English is the main language spoken here.
All pilots must fly their first flight within 14 days of registration.
All pilots must fly at least one flight every 30 days.
Pilots are allowed to fly for more than one Virtual Airline.
Pilots are to, at all times, be courteous and respectful to one another.
Important !
Providing false information on the application is strictly prohibited. Pilots who are found to have supplied incorrect information in order to gain admission to Disney Air will be subject to dismissal without notice and could face a lifetime ban for the airline.